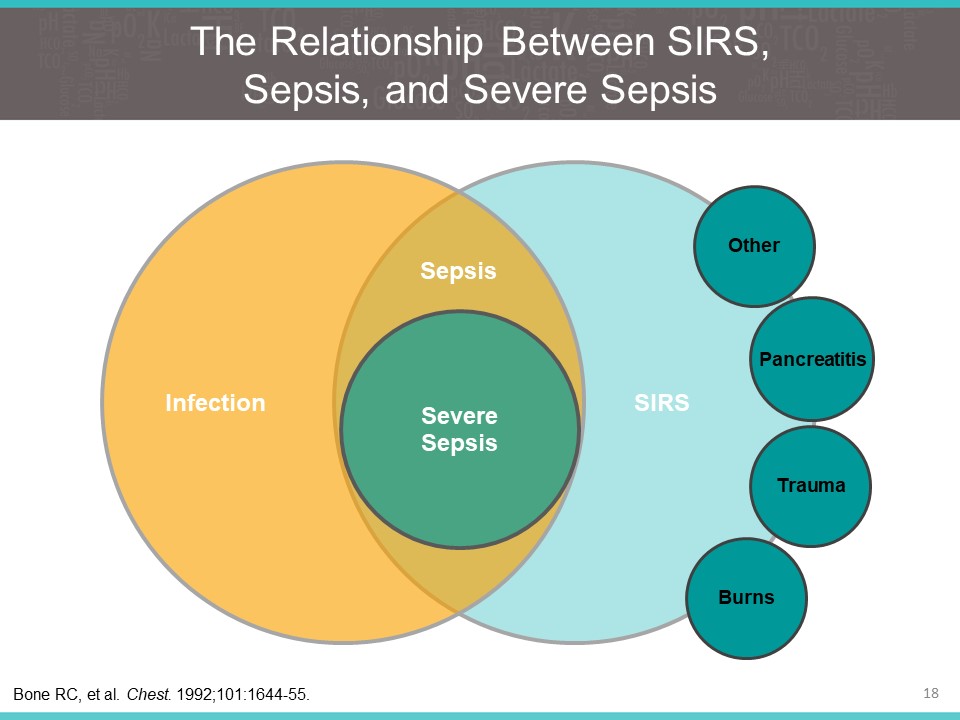 This self-study course will provide
current information on the role of
sepsis biomarkers and bedside
analyte testing in improving the
prognosis for patients with sepsis.
Sepsis is an overwhelming immune response to an infection. It kills more than 270,000 Americans each year and is becoming more common, especially in the hospital. Sepsis is a medical emergency that can be difficult to define, diagnose, and treat, but every minute counts in the effort to save lives.
This is an accredited self-study learning activity.
Click on
View Learning Activity
to study the slides and notes. When you are finished studying, you may click on
CME Self-Assessment
and complete the post-test and evaluation. Follow the instructions for achieving CME credit. You may also download the slide set to have for your files.